Defending Your Rights.
Fighting for Compensation.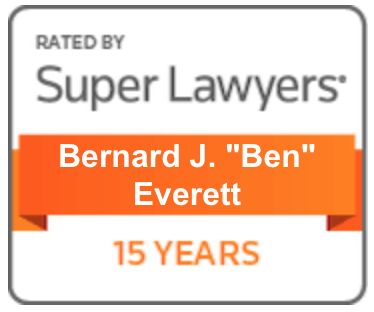 When you're involved in an accident and are injured in Butte, Montana, you may not know what to do next. If your medical bills are piling up, you need to speak with knowledgeable attorneys that will diligently work for you so you can earn the largest compensation possible for your unique situation.
Seek Compensation With Our Guidance
After your accident, you should immediately call an experienced personal injury attorney. Navigating through legal matters involving an injury can be complex and confusing. We will be there to make sure no stone goes unturned and strive for the best possible settlement.
If you were injured at work, we can assist you through the process of acquiring workers' compensation. You may be going through trouble regarding bad faith insurance disputes, but we will be there every step of the way. We proudly serve Butte and the surrounding communities, including Anaconda, Deer Lodge, and Philipsburg.
If you come to us on behalf of a loved one that was killed as the result of a careless or negligent act, we will work carefully with you to seek compensation. Although no amount of money can make up for the fact that you lost someone, it can certainly help you pay for expenses that resulted from their death.
We can fight for reimbursement for emergency room and medical bills, mechanic costs if they were in a car accident, funeral expenses, and pain and suffering for what you and they went through prior to their death. Schedule a free consultation with our office in Anaconda, Montana today.
Because all of us were born and raised in Anaconda, Montana, we take serving our community seriously. If you live in Butte or the surrounding area, you'll have peace of mind knowing a local attorney is at your side.
We know that you are probably going through one of the most emotionally and physically difficult times of your life. We strive to treat each of our clients as a member of our own family who was injured and needed legal guidance.
We have quite a bit of experience litigating, so we won't be afraid to take your case to court should that benefit you in the long run. Prior, we'll make sure you have a strong case and seek the largest settlement possible.
Mr. Everett was professional, knowledgeable, friendly, and very fast at getting down to business and accomplishing the correct results.
Thank you for all your help with my case, cause if it wasn't for you I would have lost everything… thank you again, Ben.
Ben is not afraid to take on the high powered insurance companies. Ben will fight for the compensation you deserve. His assistant Geri is very efficient and always courteous.
Helping You Find a Favorable Solution
Personal injury cases can have a lot of moving parts that require advanced legal skills. Because the majority of our cases are personal injury, we have helped countless clients reach favorable results and large settlements for their injuries. With several decades of combined experience, we have acquired the knowledge to propel your case forward.
Though our office is located in Anaconda, we proudly serve much of the surrounding areas and communities, including Butte, Deer Lodge, and Philipsburg. Don't call just any attorney, call an attorney that you know will put your best interests at the forefront.
Although the majority of our caseload involves personal injury, workers' compensation, and wrongful death, we are also skilled estate planning attorneys. If you haven't established a will or trusts for when you pass away, we will meet with you to lay out a complete, detailed plan so your family won't have to go through the complicated process of probate once you're gone.
No matter how old you are or how big your estate is, meeting with an estate planning attorney is never a bad idea. Contact our office in Anaconda, Montana to schedule a free consultation so you can prepare for the future.