Workers' Compensation Attorneys in Butte, Montana
Get the compensation you deserve when injured on the job. Our team of experienced work injury attorneys provides Butte, MT, with the aggressive defense needed to protect the interest of our clients. There is no reason that you should suffer in silence when we are on your side, helping to deliver the results you deserve. Depend on Everett Law, PLLC to advocate on your behalf, helping you attain the money necessary to live off of while you're injured. We provide support both out of the courtroom and in it, if necessary. Contact us today to schedule a consultation to begin the process of filing your claim.
Why Do You Need an Attorney for Workman's Comp?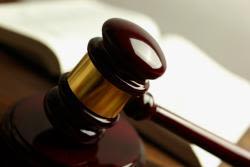 Any employer or company sets out with the goal of making money. Sadly, when someone is injured on the job, they often put their interests above the employees. That is where our workers' comp lawyers come in, making sure that you get the legal defense you need when facing an employer who is unwilling to pay you the compensation you deserve. Call us today for help receiving compensation for the following cases:
Lifting Injuries

Construction-Related Accidents

Injuries Caused by Falling Objects

Accidents Involving Heavy Machinery

Work-Related Medical Illnesses

Job-Related Traffic Accidents Injuries
Contact us today to discuss your options for pursuing unpaid workers' comp. We are proud to represent Butte, MT, and the surrounding area.
You Work Hard for Your Employer. if You Are Hurt on The Job, You Need Someone to Work Just as Hard for You.
Workplace injuries fall along a broad scale of severity. Some people hurt at work suffer mishaps that temporarily sideline them. Others suffer catastrophes that rob their abilities to function normally.
People who are injured at work need an advocate to help them conquer confusing processes and paperwork. Our Worker's Compensation clients are hard-working people whose injuries range from simple to severe. We are dedicated to helping each hurt worker secure benefits to which they are entitled.