Malpractice Law Attorneys in Butte, Montana
Every day, patients place their trust in physicians for a variety of procedures. While the vast majority of these procedures are conducted competently and safely by our health care professionals, there are unfortunate cases where things go wrong.
If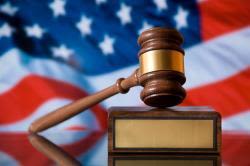 you have suffered injuries or complications to your health due to a doctor's or hospital's error, schedule a consultation with Everett Law, PLLC. We specialize in malpractice law in Butte, MT. We represent clients who have been wronged by the medical establishment and require an aggressive advocate. Malpractice claims are often complicated and highly technical proceedings, so it's in your best interest to consult with a firm with the extensive experience and knowledge we bring to your case.
The Malpractice Law Firm that's on Your Side
Insurance companies and hospitals have large legal teams and financial resources at their disposal, and they often push back against awarding you the compensation you deserve. As your malpractice lawyers, however, we fight for your rights.
Medical malpractice can result in life-changing injuries or even death. For such serious consequences, you need the experienced representation and advocacy we provide. Schedule an appointment with our office right away if you have been adversely affected by:
Surgical Injuries

Hospital Negligence

Pharmacy Errors

Medication Errors

Pregnancy and Birth Injuries

Incorrect Diagnosis

Failure to Diagnose
Contact us to schedule a consultation with our malpractice lawyers. We represent clients in Butte, MT.
When You Purchase a Product or Service, You Expect to Get Exactly What You Pay For. Unfortunately, It Doesn't Always Work That Way.
We help people who have been the victims of deceptive business practices. When you pay for something, you have a right to receive it. We hold people responsible when that right is violated.